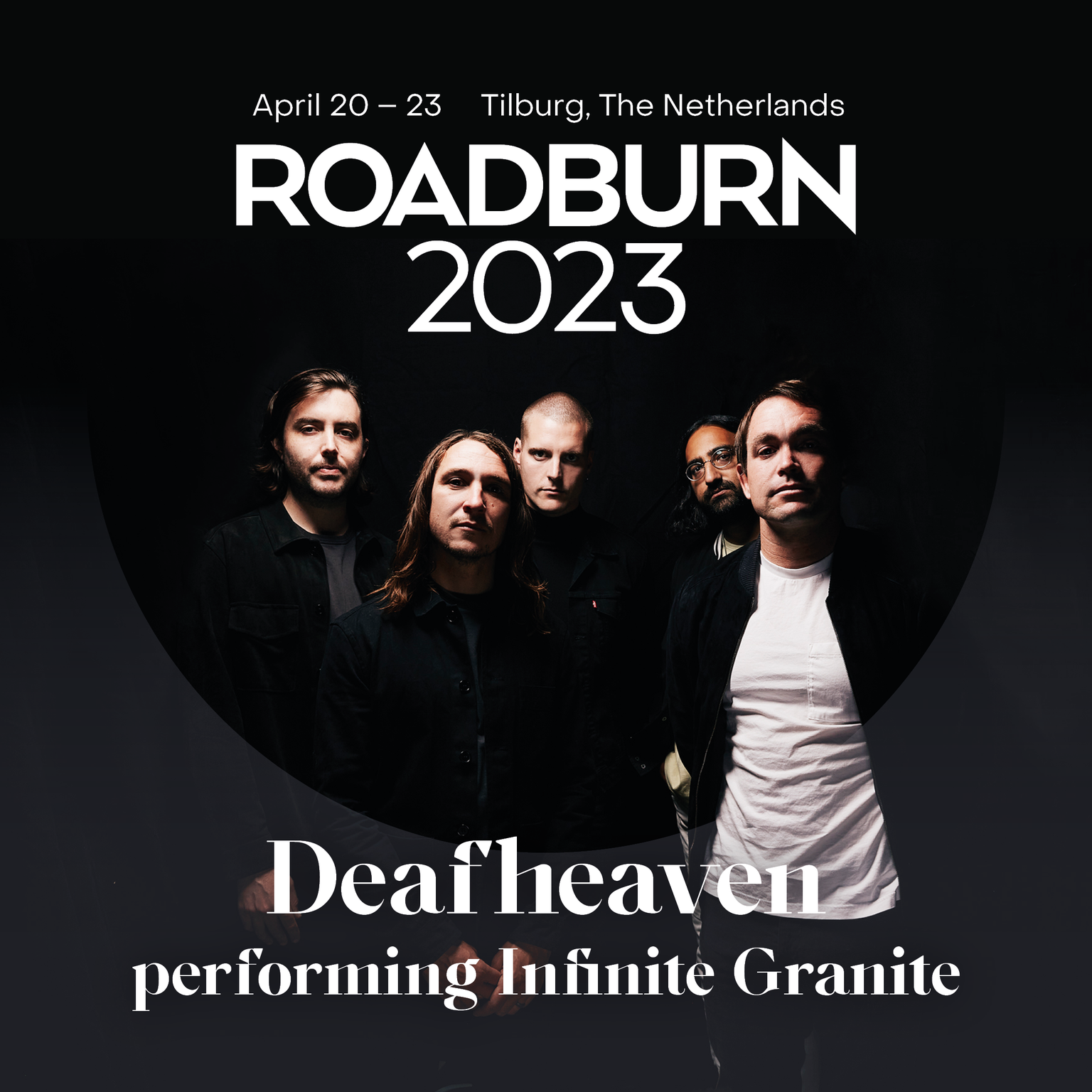 Has any heavy band really captured both the mainstream and underground at once like Deafheaven did with the release of their second album, Sunbather? With their sophomore album, Deafheaven became a trio and expanded their post-black metal sound, welcoming elements of shoegaze and alternative rock to create an atmosphere that was warm and welcoming but no less intense. It drew critical acclaim and ushered in a new audience to black metal, all the while appealing to devotees of Alcest and their kin. 
Sunbather alone would have been enough to set Deafheaven's legacy as an essential 2010s act but the band —a quintet today —have continued to push themselves further. The three albums that followed—New Bermuda, Ordinary Corrupt Human Love and 2021's Infinite Granite—saw Deafheaven flirt further with indie rock, alternative and shoegaze. 
From the familiar embrace of Dream House to the equally-emotive Great Mass of Color, challenging definitions of heaviness and extremity is part of Deafheaven's musical DNA. It is our pleasure that Deafheaven will give Roadburn a career-spanning retrospective with front-to-back performances of Sunbather and Infinite Granite. The San Francisco quintet's desire for change is not unlike Roadburn's constant need to evolve with our audience, a fact lost on neither party. 
For our part, we've been long-term admirers of Deafheaven and had the opportunity to witness just how in tune with our attendees they were when they performed at the 2017 edition of the festival. Having followed their career trajectory for many years, we jumped on the opportunity of flying them in to celebrate the 10 year anniversary of Sunbather with not just one special set, but two - truly encompassing just how multi-faceted the band are. 
"Since it began, Roadburn have steadily expanded their festival with new sounds and artists, and shown how diverse a metal festival can be. In that spirit, we're honored to return in 2023 to play Sunbather and Infinite Granite in full. We are looking forward to showing all sides of the band, mirroring the exciting, ever-evolving Roadburn.".
Deafheaven will play Sunbather on April 20 and Infinite Granite on April 21. 
-Emily Bellino